Is a Commercial Pot Grow coming to your neighborhood?

Check our map 
of
Current Cannabis permit applications
in Sonoma County
Pins in Red are ministerial permits –
You won't be notified of these operations
coming to your neighborhood
Destroying your neighborhood is just a formality in these cases.
No notification, no review, no hearings, no environmental impact study…
Upcoming Board of Supervisors Meeting on revising the cannabis ordinance – April 10th
Please ATTEND and wear RED and speak if you can
Board of Supervisors Chambers
575 Administration Drive
Room 102A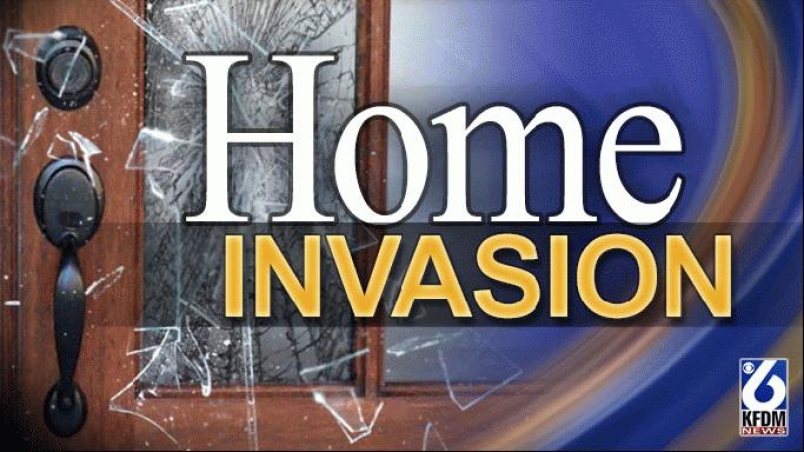 You may have voted for legalization of cannabis, but

Did you vote for SWAT Teams in your rural neighborhood?
We are SOS Neighborhoods and We Don't Think So
East coast home invaders brutalize neighbor's of former pot farm, kicking in doors and robbing and victimizing residents. Reporters attribute spate of criminal activity to county's "open arms approach " to commercial marijuana .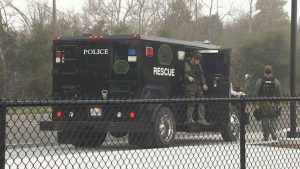 Is this the Sonoma County you want to live in?    
No that's not the rancher next door looking for a stray cow.
They are searching your neighborhood for 4 murder suspects
who just invaded 3 of your NEIGHBORS homes.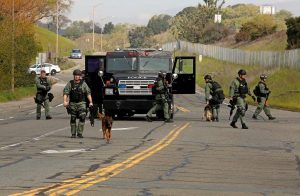 And less we forget, 1 month ago…
Two innocent people shot, one person killed in dual Santa Rosa home invasions where, again East Coast criminals invade Sonoma residents looking for Pot and Cash.
Do we need this?
"Witnesses in the first shooting described a terrifying scene. Five masked intruders kicked in the front door, setting off an alarm system at the modest home and jolting awake the entire household — a married couple and their three children, ages 9, 14 and 18.
One of the masked suspects fired a gunshot into the ceiling and shoved the 18-year-old into a laundry room, tying her wrists together with duct tape. Then they started making demands."
http://www.pressdemocrat.com/news/7971365-181/two-shot-one-dead-in?artslide=9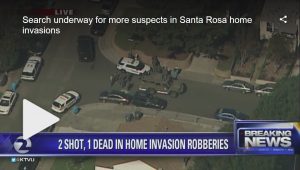 http://www.ktvu.com/news/311903391-video