________________
Vote – Them – OUT
The Sonoma County Board of Supervisors has violated the trust of their constituents.
The Sonoma County Board of Supervisors has utterly failed it's constituents with their cannabis and hemp policies. They have demonstrated a complete lack of understanding or even respect for the rights of rural residents, of the need to preserve the unique rural character and quality of life of the county and protect the property rights of it's residents.
More…
Vote to remove all incumbents from office on Tuesday March 3rd, 2020
________________
________________
---
Court Issues Restraining Order protecting Sonoma County neighborhood against illegal Cannabis tourism… Read More

________________
Sonoma County has shown that they lack the tools and resources to administer their cannabis program and protect their citizens.
It should cease and desist in all permitting until it can do so.
If those tools and resources to protect citizens don't exist, don't have commercial cannabis in Sonoma County. Dispensaries can buy it elsewhere. 
________________
________________
The ongoing environmental catastrophe of marijuana cultivation (Bioscience) June 14, 2018 High Time for Conservation:
Adding the Environment to the Debate on Marijuana Liberalization The liberalization of marijuana policies, including the legalization of medical and recreational marijuana, is sweeping the United States and other countries. Marijuana cultivation can have significant negative collateral effects on the environment that are often unknown or overlooked. Read More…
________________
Coming to Sonoma County
________________
Phase 1: PROGRESS!
The Sonoma County Cannabis Ordinance has been sent back
for revision thanks to the letters and phone calls from our members.
For Phase 2, we need to ensure that our policy changes – to protect rural homeowners – are adopted by the Board of Supervisors.
We also need to be prepared for possible litigation or ballot measure.
We are a citizens group of volunteers. All donations are applied 100% to cover the substantial costs associated with advocacy for rural Sonoma County homeowners.
Please click on the Donate button. Any amounts are appreciated.
We are in this campaign for the long haul and that is what it will take for us to succeed.
Save Our Sonoma Neighborhoods
Citizens Advisory Group
SOS NEIGHBORHOODS
Is a commercial Pot Grow coming to your neighborhood?
Destroying your neighborhood is just a formality in many cases. No notification, no review, no hearings, no environmental impact study…
What Other Jurisdictions are Doing
Most Bay Area cities and counties have banned commercial cultivation.
Why does Sonoma County promote it?
What's in it for you?
Here we go Again…
Manhunt on for 2 suspects in cannabis-related Santa Rosa home invasion robbery A manhunt is underway for at least two armed men who barged into a home on the southwestern outskirts of Santa Rosa Wednesday morning, tied up a male resident and made off with an unknown amount of cannabis. Just before 9:30 a.m., one…
Can you believe Sonoma County is still bending over backwards to bring large scale commercial pot cultivation to the County?????
You may have voted for legalization of cannabis, but
Did you vote for SWAT Teams in your rural neighborhood?
We are Save Our Sonoma Neighborhoods and we don't think so.
East coast home invaders brutalize innocent neighbor's of former pot farm, kicking in doors and robbing and victimizing residents. Reporters attribute spate of criminal activity to county's "open arms approach " to commercial marijuana .
IS THIS THE SONOMA  COUNTY YOU WANT TO LIVE IN?
No that's not the rancher next door looking for a stray cow. They are searching your neighborhood for 4 murder suspects who just invaded 3 of your NEIGHBORS homes.
And less we forget, 1 month ago…Two 
innocent
 people shot, one person killed in dual Santa Rosa home invasions where, again East Coast criminals invade Sonoma residents looking for Pot and Cash.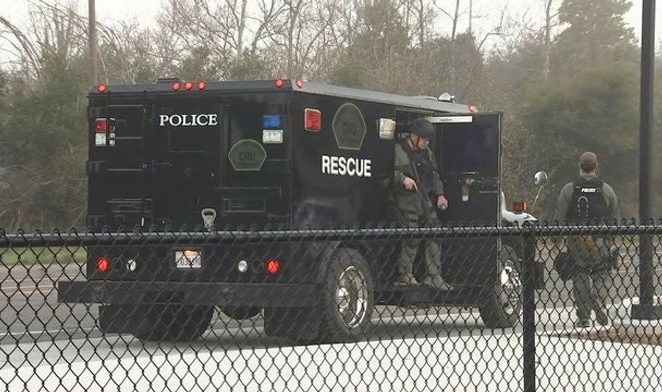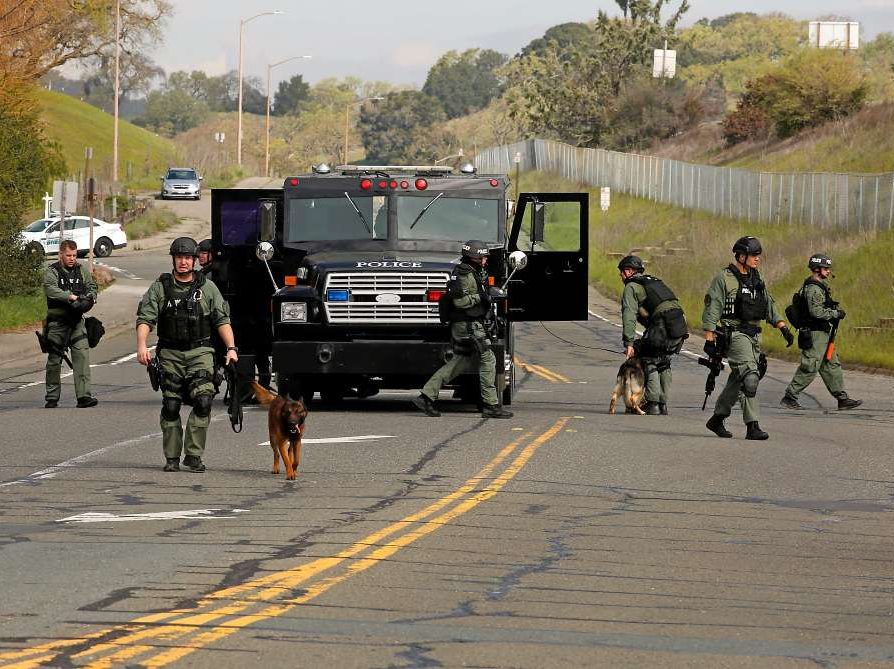 Do We need this?
"Witnesses in the first shooting described a terrifying scene. Five masked intruders kicked in the front door, setting off an alarm system at the modest home and jolting awake the entire household — a married couple and their three children, ages 9, 14 and 18.One of the masked suspects fired a gunshot into the ceiling and shoved the 18-year-old into a laundry room, tying her wrists together with duct tape. Then they started making demands."