We treasure our beautiful Bennett Valley and must protect it from environmentally damaging commercial development.
We must act now or BV could look like Santa Barbara County: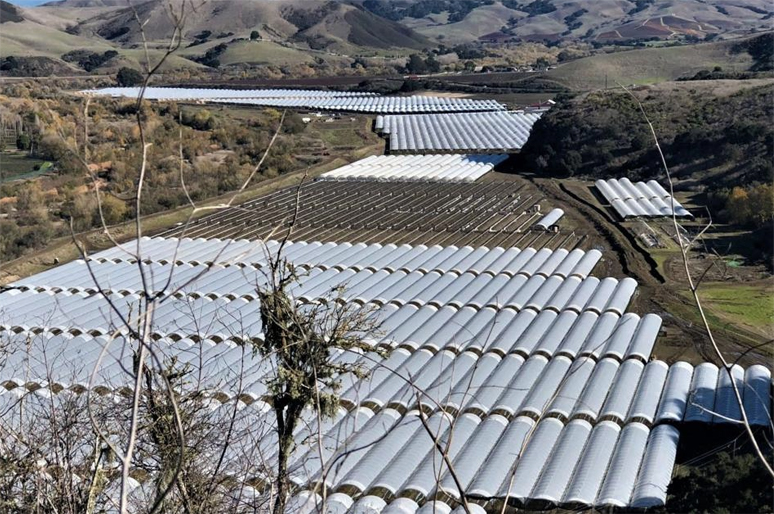 Please review, sign online or return BV petition ASAP
1) What is the purpose of the Petition to Preserve and Protect Bennett Valley?
Urge the Board of Supervisors to respect and enforce the Bennett Valley Area Plan (BVAP), including the provision of not allowing commercial development in Bennett Valley, making BV an Exclusion Zone from Commercial Cannabis.
2) Who is Bennett Valley Citizens for Safe Development?
We are a group of Bennett Valley residents committed to protecting Bennett Valley from unwanted and environmentally damaging commercial development. We insist our BVAP continues to be enforced to protect the rural beauty, flora/fauna of Bennett Valley, not allow noxious terpene air pollutants, and keep us safe from fire and crime dangers.
3) Why is the petition demanding Bennett Valley be an Exclusion Zone, where no commercial cannabis operations will be allowed?
– The cannabis industry wants to open up Sonoma County to industrial cannabis production on an unprecedented scale. If successful, their efforts would forever alter our rural neighborhoods, environment and quality of life. Bennett Valley is a target for their plans and our Supervisors and staff are allowing it to proceed. Large Commercial Cannabis operations, with structures and machinery used 24/7 x365, are Commercial Development.
– If you value the rural character of Bennett Valley, you have the Bennett Valley Area Plan to thank. It was created by Bennett Valley residents in 1979, and has kept us from becoming 'Rinconized'. Our Area Plan is strong and has protected us from overdevelopment for over 40 years.
– The Plan specifies no Commercial Development, so our Plan is clearly being violated. We are asking for Exclusion Zone status from this NEW Commercial development from the SoCo Supervisors.
– Our rural roads are not designed for the intensive traffic increases commercial cannabis brings — fire protection problems are another danger cannabis operations bring to Bennett Valley.High Water use jeopardizes our aquifers and long term water supply, and chemical pollution is a huge risk.
– Crime follows the cannabis industry—cash economy, home invasions, weaponization, etc.
– These operations can be placed in thousands of other industrial Ag locations. They don't belong in rural residential communities with sensitive wildlife corridors, such as Bennett Valley.
We need to stop large scale cannabis operations in Bennett Valley now.

Bennett Valley Area Plan: https://www.bennettvalley.org/plan,
Contact:
Contact us for more info: bvpetition2022@gmail.com
Petition:
Access Petition: www.sosneighborhoods.com/bvpetition
Join SOSN mailing list:
Join SOSN, enter "BV" as your neighborhood coalition in comments