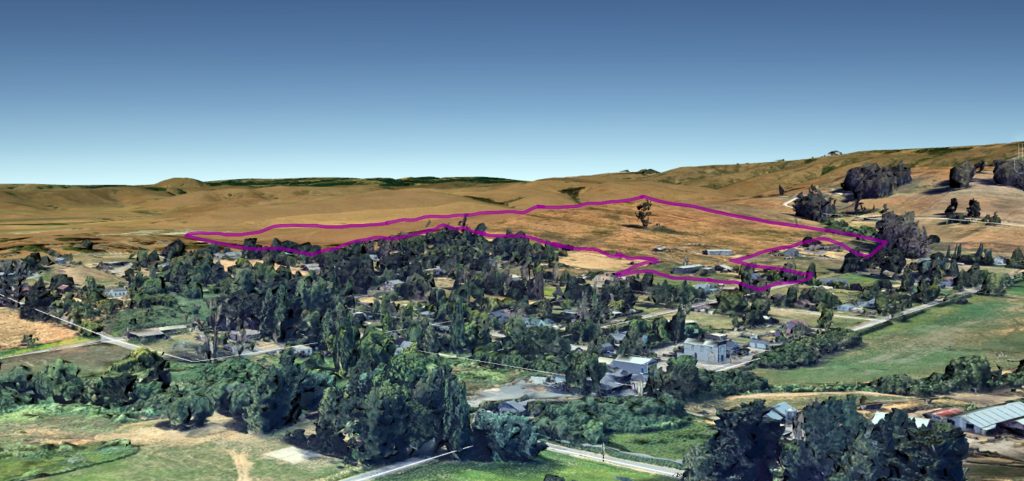 Please also write a letter to County staff and Officials:
<Email Letter>
(Change the TO: field if you do not wish to archive the letter on our server.)
PREAMBLE TO PETITION
The legalization of Cannabis is a fact. The way the legalization is implemented is left to the elected officials in the Counties and Cities. The affluent Napa and Marin Counties adjoining Sonoma County, have elected not to allow Cannabis grows. Sonoma County located between the Emerald Triangle and Napa and Marin Counties has elected to allow Cannabis grows.
The industry has well-connected Sonoma County people in the leadership of the industry. Darius Anderson, the managing partner of Sonoma Media Investments, is a lobbyist for the CannaCraft Company. William Silver, the former Dean of Sonoma State University's School of Business and Economics is the CEO of CannaCraft Inc. and the North Bay Business Journal is providing a forum for the Industry as shown in the recent 2020 North Coast Cannabis Industry Conference on December 10th of this year. The keynote Speaker was Nicole Elliot, a Senior Advisor on Cannabis to Governor Newsom, representing the State of California. The Farm Bureau has recognized the Cannabis "ERA" has started and has supplied "Best Practices" for the Industry.
It is easy to see that Sonoma County is and will continue to be flooded with Cannabis grow permits.
The residents of Sonoma County's unincorporated small communities have only the County Board of Supervisors to protect their interests. We do not have elected members or a Mayor. We understand the Board of Supervisors is considering relaxing Cannabis grow regulations. We citizens of Bloomfield request the Board of Supervisors instead place a moratorium on Cannabis grows and develop a comprehensive plan on how small rural communities can be protected and continue to thrive as home to residents who value their rural location and want to protect their neighborhood values and safety. We request the County provide protections for the over thirty-two rural, unincorporated communities through revisions to the current Cannabis Ordinance.
The Bloomfield community members have come together to provide the County Board of Supervisors with the issues they believe are important to address in an ordinance revision. The information is attached to this petition. It is our goal that relevant revisions will provide protections for Bloomfield and the many other small rural communities in Sonoma County. Appropriately developed protections will also provide more certainty to cannabis grow applicants and result in streamlining the process without the current atmosphere of conflict, lawsuits and the resulting bad will.
Petition Text
We, the undersigned residents of Sonoma County, request that the Sonoma County Board of Supervisors address the following issues in regard to the proposed uses for 6405/6410 Cockrill Street in Bloomfield.
We request that any permits in process or pending regarding the above properties receive a thorough and open review under CEQA, and that a public meeting with time for community members to speak is held. Community concerns include impacts on groundwater, biological resources and habitats, fire and public safety access, cash storage, cultural resources, and odors. We are particularly concerned about proposed commercial activity on an agricultural property situated in and around a RR-zoned neighborhood of 424 people, including children and many elderly residents.
Please consider placing a moratorium on any permits associated with cannabis until Part 2 of the Cannabis Ordinance is available for public review.
Location, Zoning and Project Description:
The purchase of the Zimmerman Dairy at 6405/6410 Cockrill Street in Bloomfield by Petrichor Sungrown LLC brings with it the intention to commercially grow cannabis in our town, drill new wells, and construct new buildings to support this commercial endeavor.
The property parcels are:
027-100-025 (2.3 acres)
027-100-026 (1.45 acres)
027-020-007 (5.09 acres)
027-020-008 (5. acres)
027-020-009 (51.4 acres)
027-020-010 (16.01 acres)
Our rural community resides in Zone 2, with marginal groundwater (Zone 2 is a major natural recharge area; Zone 3 is marginal). The county ordinances are being rewritten and will soon be more relaxed, allowing for more cannabis to be grown beyond the acreage permitted now. Bloomfield (zoned RR) is located next to and around the 6 parcels of the former Zimmerman Dairy, two of which (027-020-010 and 027-020-009) are currently zoned for an acre of cannabis each. Both parcels are over 10 acres and on a separate tax bill.
Fire Safety and Road Access Concerns
The LEA parcels of the proposed commercial cannabis (grow) operation are surrounded by RR. There is no buffer; nor current access roads other than Mill Street and Cockrill Street. The town of Bloomfield has narrow one-lane roads with no sidewalks. Access roads need to follow the existing ordinances for a commercial operation for both access and fire safety (20 feet width). Currently, they do not meet the legal 20 foot requirement.
Our nearest volunteer fire station is approximately 4.6 miles and 6 minutes away. Our unincorporated town has no police department and depends on the Sonoma County Sheriff Patrol. Bloomfield is in Fire Zone 5, an area of 178 square miles. The town is downwind of the proposed site, with fire escape routes on the same one-lane roads that fire vehicles would need to use.
The Sonoma County document located at www.sonomacounty.ca.gov, 'Cannabis Cultivation Within Resources And Rural Development (Rrd) Lands', studies key issues and policy options in rural (RR) areas such as ours. It notes that, "Although cannabis cultivation operations would have to obtain proper building and electrical permits, allowing cannabis in this area would increase the number of structures and people that would potentially need emergency protection."
Any commercial endeavor must first address improving the current roads that are barely adequate for fire safety and access to our homes. Who will improve and maintain the roadways?
Water Availability
Our location, in a marginal Zone 2 groundwater area abutting Zone 4, precludes large-scale commercial, water-intensive activities such as cannabis or vineyards. According to a map on the county website, Bloomfield is in Zone 2, which means "major natural recharge area" and is the class with the second most water. The marginal area right next to us is Zone 3 (https://sonomacounty.ca.gov/WorkArea/DownloadAsset.aspx?id=2147553775)
Odors
The entire town of Bloomfield is downwind of the prevailing coastal winds that flow from the ocean down the lowlands of the Estero Americano. Any odors originating from the properties in question would quickly propagate through the entire town.
Safety
With the wholesale price of cannabis ever increasing, our concerns are not only about our protection, but the storage of both cash and cannabis.
It's also important to note, as it currently doesn't show on the county's Cannabis Site Evaluation map, that The Olympia House Alcohol Rehab and Drug Treatment Center at 11207 Valley Ford Rd is part of the Bloomfield community, and cannabis grow is not compatible with a drug treatment center.
Growth
While we are aware of the current acreage limits for cannabis production, we also note that revisions are being discussed to these rules which could bring further increases to the allowable production under discussion, with additional adverse impact on groundwater resources, roads, and the town.
Action Requested
Please make thorough review under CEQA for this particular site and its impacts on surrounding neighborhoods, properties, and public resources. We also request to review the biotic report, the well report, and to see the drainage plan. We believe cultivation as presently proposed should be evaluated on ALL six sites, so their cumulative impact can be reviewed.
The permit for a cannabis operation around and within an RR neighborhood should not be granted. Cannabis cultivation should not be allowed to proliferate and/or be concentrated in the vicinity of communities. The zoning that allows this should be amended to reflect that this parcel is in the middle of an RR town, and should be constrained by the RR cannabis ordinances in effect already.
We request that the Sonoma County Board of Supervisors place a moratorium on any permits associated with cannabis until Part 2 of the Cannabis Ordinance is available for public review.
Any future processing of cannabis should be reviewed under a separate permit and subject to analysis similar to the CEQA review we are currently requesting.
We are strongly opposed to having a commercial cannabis operation located in the middle of Bloomfield. Aren't there numerous options for designating land uses for these parcels that would impact fewer of us RR neighbors, especially those fourteen families who share a property line with the proposed commercial cannabis operation?
Residents of Bloomfield and Sonoma County Supporters
%%Your Signature%%